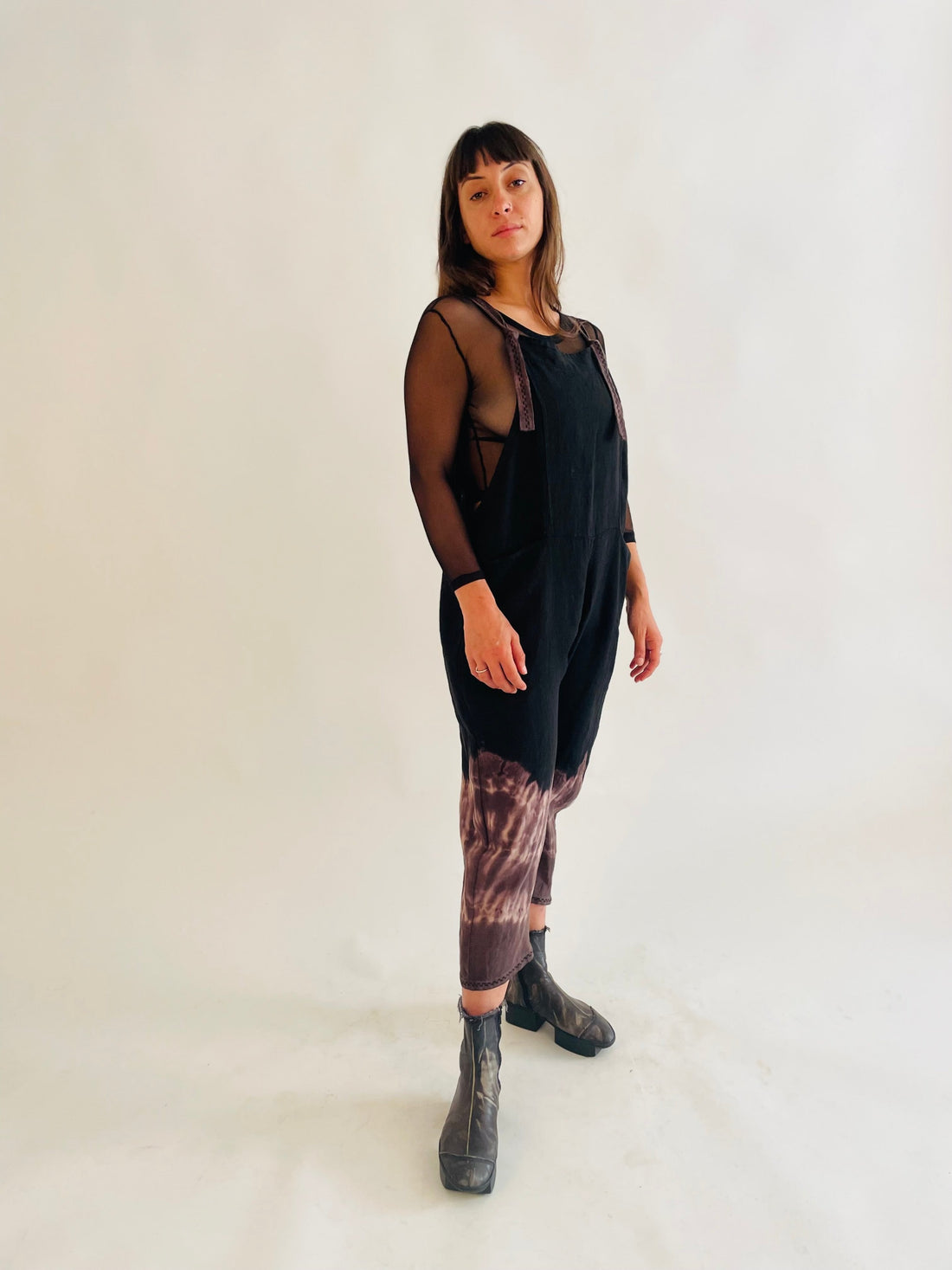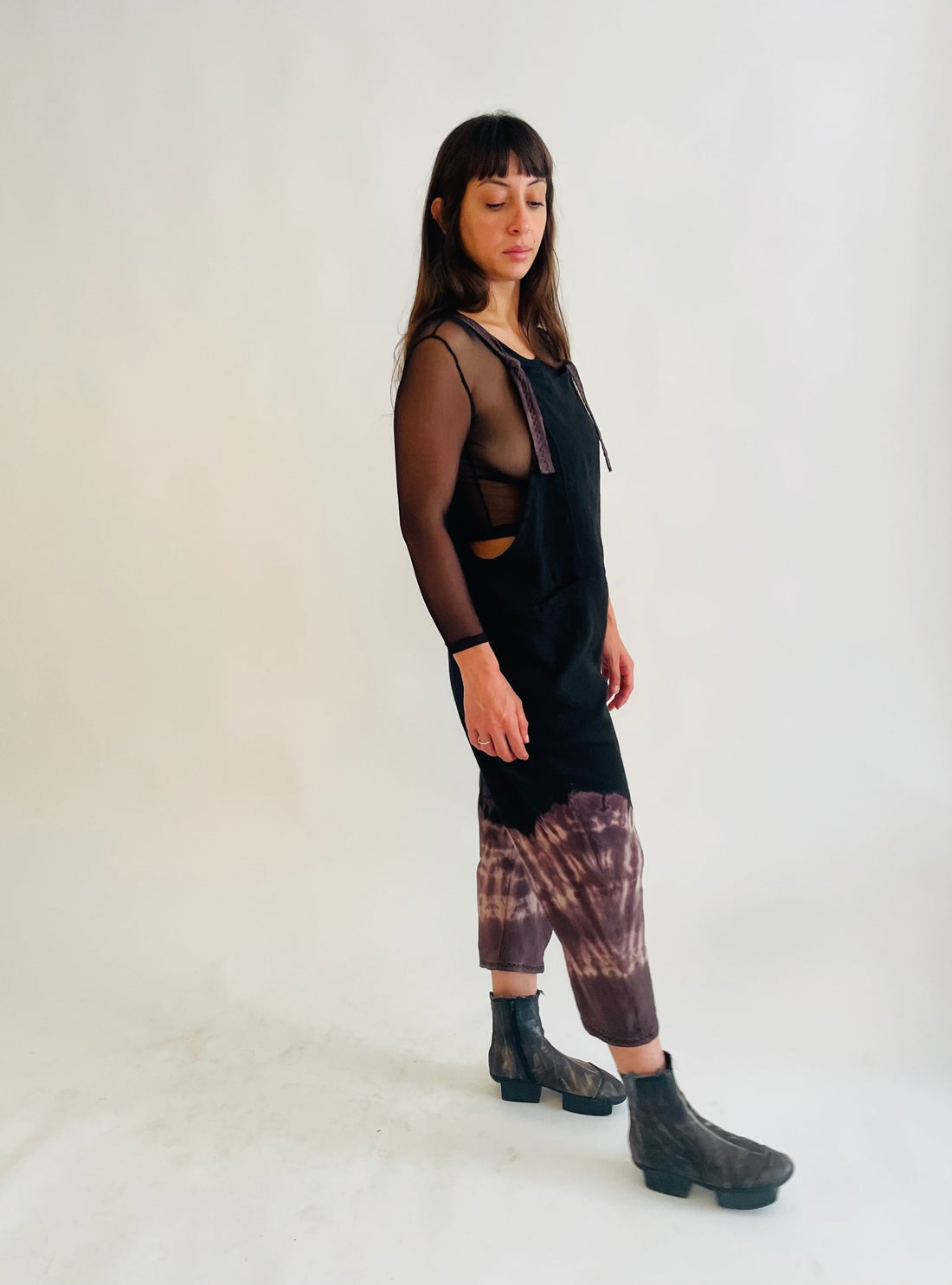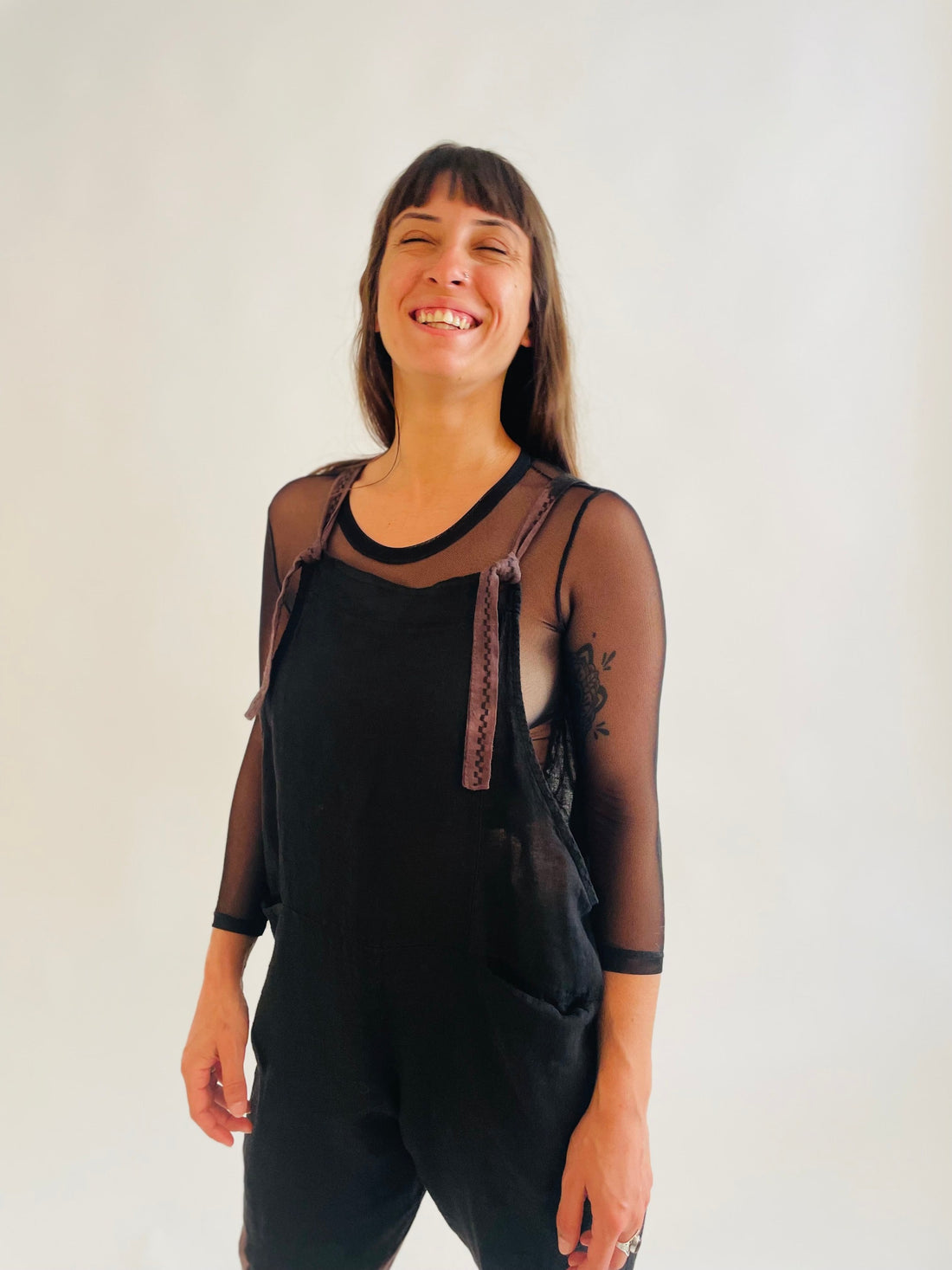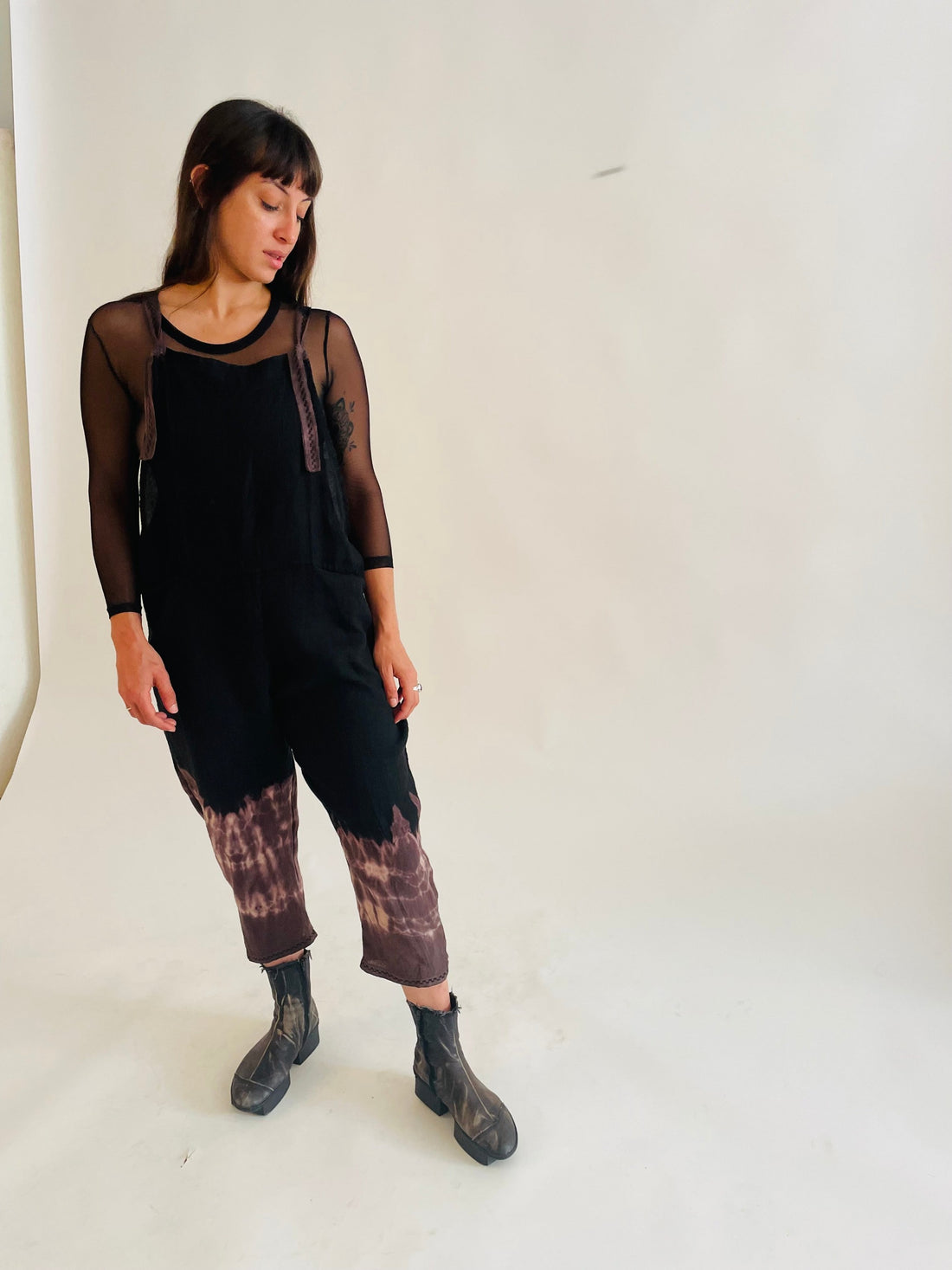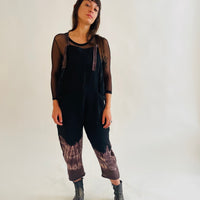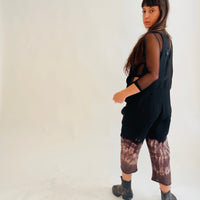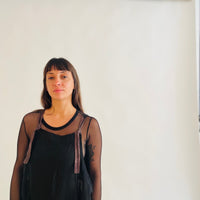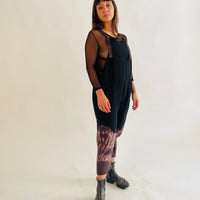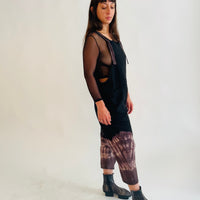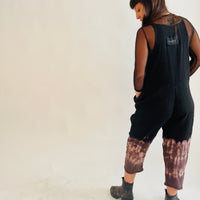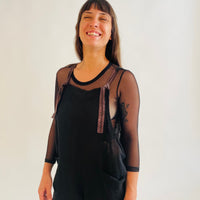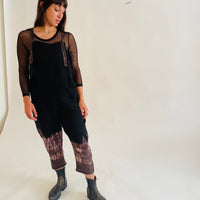 Linen Embroidery Jumpsuit
dyed linen jumpsuit
detailed with embroidery stitch on the straps & hem
unique style. loose and baggy. comfy and easy to wear
side pockets
100% linen
one size
Shipping Policy

‏Purchasing within Israel:
‏Our delivery cost is 35 shekels regardless of the number of items & Wight of your order.
‏Your purchase will arrive with a "door to door" local delivery company within 6 business days.  
Eilat & Golan district may take up to 9 business days.  
When purchasing a "made by order" item we take an extra 5 days to prepare your item. 
In addition, a mail will be sent to you with the notification."Macchia" Does not take responsibility for delivery times. In most cases the deliveries arrive on time. Beyond that, there is a third party involved (the delivery company)
And there may be delays regarding that. In case of a refund, the Reimbursement costs are only on the product and not on the shipping
    
‏International shipping:
‏International shipping takes between 3-5 weeksThe shipping cost is depending on the size and weight of the order. Its price will appear at checkout. When purchasing a "made by order" item we take an extra 5 days to prepare your item. In addition, a mail will be sent to you with the notification."Macchia" Does not take responsibility for delivery times. In most cases the deliveries arrive on time. Beyond that, there is a third party involved (the delivery company)
And there may be delays regarding that. In case of a refund, the Reimbursement costs are only on the product and not on the shipping Please note that each country has a different tax policy and "Macchia" is not responsible for any additional tax and custom in your country.
‏
If you are shipping an item over $75, you should consider using a trackable shipping service or purchasing shipping insurance. 
‏
To return your product, you should mail your product to:  Eilat Street 8, Tel Aviv 6811810, Israel.
This item is handmade with love & attention.
Please care for it with the following steps.
Wash separately by hand with cold water.
Colors may bleed. Hang to dry in shade.
Iron with attention
Wear it with good vibes!
waist 110 cm
bottom 130 cm
length (not including shoulder straps) 102 cm
strap length 49 cm
**adjust length with straps.
How to take your measurements?
We will indicate here how to measure yourself and how we take measurements from our items
This will help you understand the sizing of our items and help you find the best fit for you
We will do our best to make it clear and easy. Of course, if you will have any additional questions, you are welcome to contact us on what's app
Let's start :)
It is important to have a soft measuring tape, paper and a pen.
First, let's measure your body.
Bust - take the measuring set and measure the widest part of the chest. on the nipple
Waist circumference- take the tape measure and measure the narrowest part of the stomach.
Hips circumference - take the measuring tape and measure from the widest part of the buttock
Yay!  now you have the measurements of your body and you can check the measurements of the item you want and understand which size is right for you
Now let's see how we measure the items that are written in the description next to each item on the site:
(Please note that there may be deviations of up to a centimeter in the measurements)

pants measurement:
The length of the pants - measured in the side seam of the pants from the highest part to the lowest part.
The circumference of the pants - measured from the pants waistband. Around the entire belt area up to the exact same point.
Important notice regarding the sizing of our cotton tights 
Please note that the dimensions of this item are smaller than usual
That's why we recommend taking a size above what you normally wear
Now that everything is clear, the fun begins 😊
We wish you a pleasant and fun shopping experience 

Spread the garment on a flat surface
Shirt measurements:
The length of the shirt - take the measuring tape and measure from the middle of the shoulder to the bottomof the shirt.
This way we will understand what the length of the shirt will be on us.

The width of the shirt - we will measure under the armpit and multiply by two. This way you will get the circumference of the shirt and know if it fits you.